Slide
Riverside Painters
#1 Painters Company in Riverside, CA
Slide
Riverside Painters
Commercial, Residential, Interior, And Exterior Painters
Slide
Riverside Painters
Commercial, Residential, Interior, And Exterior Painters
Riverside Painters
Are you looking for a local painting company to take care of your next painting project?
Riverside Painting Pros services all of Riverside, CA and all surrounding areas within Riverside County.
We provide interior painting services for homeowners as well as commercial painting for businesses, hospitals, office buildings, and much more.
If you're looking for the best painting company in the Riverside, CA, then click the button above to call or fill in the form with your information.
We began with a vision of making interiors of homes in Riverside beautiful. This vision and passion morphed into doing the same thing for exteriors of residential and commercial properties.

​A fresh coat of paint can transform the interior or exterior of any home or business. The only thing standing between this reality and you would be finding the right painting contractor to do the job for you.

​Whether you want to paint a few cabinets, your house, or grocery store, Riverside Painting Pros is equipped and ready to complete the job.
Give us a call today at 951-666-8696
Request a quote
---
Why Choose Riverside Painting Company
You're reading this page because you've already decided it's time for a new paint job. The only question which now remains is, "who do I hire for the job?" Your phone book and google are full of painting contractors… Heck, that's probably how you ended up on our website. If that's the case, then let us tell you why it's in your best interest to choose Riverside Painting Pros for the job.
To make things easier for you, we compiled the five things you should look for in a painting contractor:
We're A Customer Driven Painting Company
Professional: We only hire, train, and work with professional painters. This means we don't use students, part-time painters, or sub-contractors (even if they're professionals). Painting is a delicate skill which needs to be rendered by a professional who takes pride in his work. Our team will arrive on time and god permitting finish the job on the agreed-upon time. If there is any delay (usually due to weather), we will inform you immediately and make things right.
Quality: When you're looking for a house painter or commercial painter, you'll want to assess the quality of their work. The best way to do this is to ask to see examples of their work. When working with us, there is a chance that we may have worked on a home in close proximity to yours. If that's not the case, we can show you pictures of every style of painting job imaginable. As with us, the proof is in the pudding… Or the primer. Whether it's a 500,000 square foot shopping mall or a small cabinet with tricky corners, or painting contractors put maximum effort, time, and skill into their craft.
Trustworthy: Riverside Painting Pros is a 100% free drug, alcohol, and foolery free workplace. We don't just hire the best painting contractors, but the best people who we feel can be trusted inside of your home or place of business. All of our painters have participated in technical training for their craft, been background checked, and continue to hone in on their craft. If the question ever comes up, "Can I trust your painters inside my home without me there?" The answer will always be, "yes!" We hold all of our house painters accountable and have a zero-tolerance policy when it comes to upholding our standards.
Respectful: You'll always want to get a measure of the character of your painting contractor before hiring them. Luckily, this can be done before a single dollar exchanges hands. Do they return your phone calls? Are they on time to meetings? Are they easy to communicate with? We've all heard horror stories of contractors who are a pain to work with, have a horrible bedside manner, or just disappear completely halfway through the job.
Safety: The last thing you'll want to look for in a house painter is their ability to uphold safety standards. Safety includes the type of products they use, their ability to protect the valuables in your home from the paint, and of course their trustworthiness. Adequate preparation must be taken, especially when painting the interior of a house or business. Even experienced painters will drip paint from time to time. Proper prep means covering all furniture, floors, outlet covers, and places you don't want painted. We take preparation as an opportunity to do things right, from the background checks we run on prospective employees to covering your valuables.
We can talk all day about the five qualities you should look for in a painting contractor, but at the end of the day, the only thing that matters is we are committed to upholding all five of these qualities.
| | |
| --- | --- |
| #1 Painters in Riverside, CA | Quality, Professional and Affordable |
Residential Painting
There are numerous reasons why one would want to paint their home. Maybe you recently moved into a new home and want to make it feel more "homely", you've grown tired of the paint job of your current home, or your selling and want to give the property a boost in curb appeal.
​Whatever the reason, house painting is always a good idea. Even better, if you live in the Riverside area, you couldn't have come to a better place to find a house painter to do the job for you.
Commercial Painting
Whether you own it or not, your commercial property is an investment which you'll hope to profit from sooner rather than later. If the paint job is fading, peeling, or stained, it's likely you are repelling customers and as a result, money from your pockets. A fresh paint job comes with many benefits like the aforementioned, increasing the legitimacy of your business, attracting higher-end clientele, and separating you from your competition.
​Our professional commercial painters can help you accomplish all of the above. Whether you have a corporate office, hospital, retail shop, school, warehouse, or restaurant, we can help you.
Large scale commercial painting projects are jobs we handle all year round. so know that when your hire us, we'll get it done right the first time.
Exterior Painting
The exterior of your home expresses who you are to your neighbors, passers-by, and the whole world. But this isn't the only benefit you get from painting the exterior of your home. When done properly, the exterior paint of your home protects your biggest investment from insects, rain, snow, the sun, and other forms of damage.
​If your paint is peeling, fading, or stained, it may be time to call Riverside Painting Pros in to do the job. We don't skip any steps and apply long-lasting paint which not only looks good but can withstand all Northern California climates.
Give us a call today to set an appointment and enjoy the advantages of Reasonable Painting Service Prices in Riverside.

Interior Painting
It's well known that painting the exterior of your home greatly increases its value when you're looking to sell, or just impress your neighbors. But did you know you can also get that same effect when you paint the interior of your home? It goes without saying, the interior of your home is where you sleep, eat, relax, entertain, bathe, and do everything in-between. You'll spend most of your time here, so you absolutely deserve to enjoy the look and feel of every room in your home.
​Our painting contractors know how to give kitchens, bathrooms, hallways, ceilings, and cabinets an ambiance which feels like home to you and perfectly reflects your unique personality. If you're ready to increase the visual appeal of the interior of your home, give our interior painters a call ASAP.
Sacramento Concrete Company is fully licensed and insured.
Our Values
FAMILY
Family Owned Business, Est. 1999
TRUST
Truthfulness is the foundation of all human virtues
LOCAL
We are local to the Riverside Region
Skilled Techs
Top industry experts backed by our lifetime warranty
Cabinet Painting
It's not uncommon to grow bored with the aesthetic of your kitchen & bathroom cabinets. As the years pass by, so do styles and tastes. Unfortunately, completely replacing the cabinets in your kitchen and bathroom is a costly project which will dip deep into your pockets. On the other hand, painting your cabinetry is a cost-effective strategy which can quickly bring your cabinets up to modern standards and express the personality of your kitchen and bathroom.

Painters Services in Riverside
A fresh coat of paint can transform the interior or exterior of any home or business. The only thing standing between this reality and you would be finding the right painting contractor to do the job for you.
​Whether you want to paint a few cabinets, your house, or grocery store, Riverside Painting Pros is equipped and ready to complete the job.
Top 10 Reasons to Choose Riverside Painters company for Your Painting Needs!
#1 Riverside's Painters Company
Local Riverside Painters
For those searching for "Riverside Painting contractors near me" We're your local "go-to" crew,
Affordable Riverside Company
We know painting like the back of our hand, so you can feel comfortable with us to take on any job, large or small!
Friendly Painting Company
We know that with providing professional, quality work, we are able to satisfy our customers and when you're happy, we're even happier!
Trust Riverside Painters Company
​As your trusted painting contractor, We make sure that any job at hand is a task we can accomplish with high standards.
Professional Painters Company in Riverside
This is a rarity, but we prefer to have 100% satisfaction from our customers and to keep our reputation in tact!
"I've tried other painters companies, but painting company in Riverside is the top notch A1 company you want to call no doubt. They are certainly the best of them all. Painters Company in Riverside brings efficiency and simplicity to a new level."
---
Jane Loren
Riverside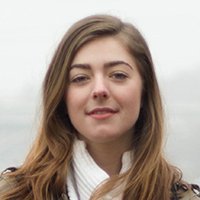 "The service is friendly, the results are of high quality. I called Painters Company in Riverside and they came out right away! They're now one of my favorites in town because their customer care is unmatched by any other company that advertises themselves as being reliable or trustworthy for painting services!"
---
Dana Rosen
Riverside
"It is such a relief to know that Painters Company in Riverside can come right away. Best painters company in town"
---
Madelaine Taylor
Riverside
The Riverside region's leading professional Painting services since 1999.
We're available
9:00 am – 5:00 pm
8:00 am – 6:00 pm